Stay on Booties at Hiccups&Juice
All you need to know about Stay on Booties at Hiccups&Juice.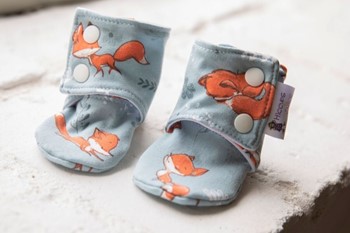 Whether you choose fleece or sherpa lined, hidden fleece or summer lined there are Stay on Booties to suit all seasons and tastes.
Sherpa Stay on Booties
Sherpa is fluffy and oh so cosy with a little bit of horizontal stretch too. It makes for super cute booties.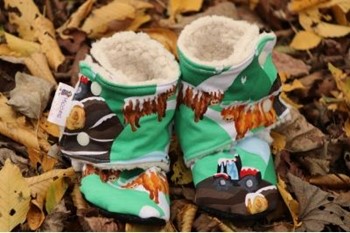 You can combine two fabrics such as this pair which is Limited Edition Dragon Scales with Aurora Blue cuffs.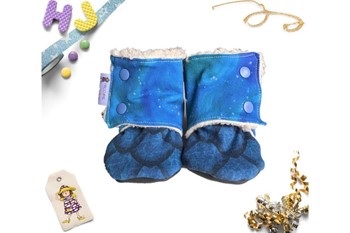 Fleece Stay on Booties
Alpine fleece has a super soft side and a standard fabric feel on the other.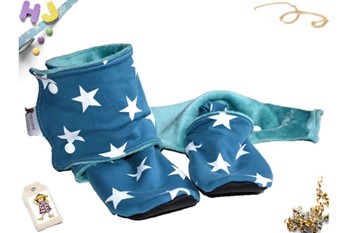 I love using it for booties because of its softness and the fact that it has a bit of stretch too.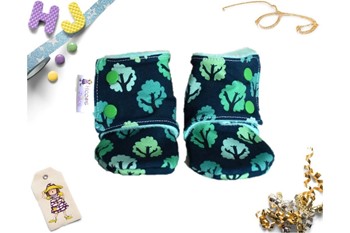 Hidden Fleece Stay on Booties
These started when I was asked by Debbie and Mel whether they could have a solid colour cotton lycra for the lining but it still be warm.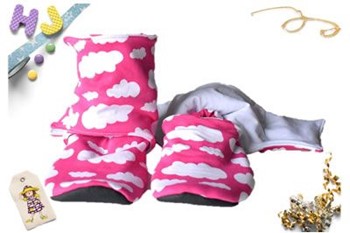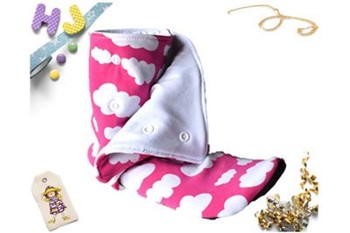 So you have your choice of patterned fabric for the outside, hidden polar fleece for warmth and your solid colour cotton lycra preference for the visible lining.
Summer Stay on Booties
Just like the Fleece Stay on Booties but these are lined with a solid colour cotton lycra instead of fleece so they're cool in the warmer weather but still give protection from breezy days and the ground.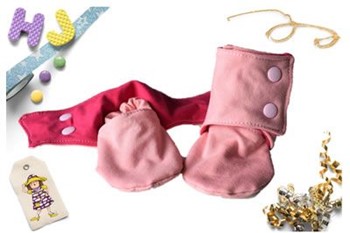 How cute are these tiny 0-3m ones in Vintage Blooms!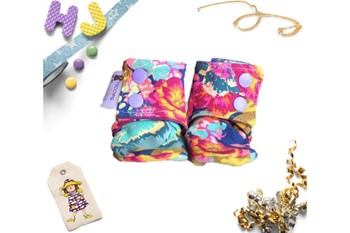 Interchangeable Cuffs
If you like having a base colour for the bootie and different cuffs to go with different outfits then this is the choice for you.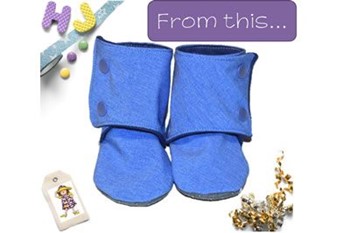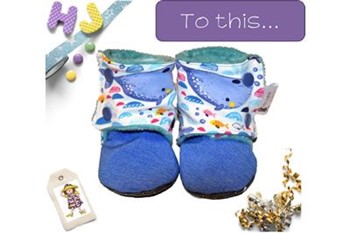 Instead of the cuff being sewn to the bootie (as all the other styles) it has 3 poppers and is easy to pop on and off as needed.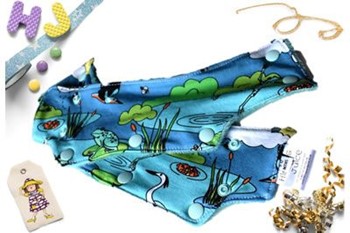 Soles
These are the 3 types of soles available for Stay on Booties at Hiccups&Juice:
Standard - The same fabric (usually cotton lycra depending on fabric choice) as the outer part of the rest of the bootie.
- Perfect for smaller sizes
- Not suitable for walking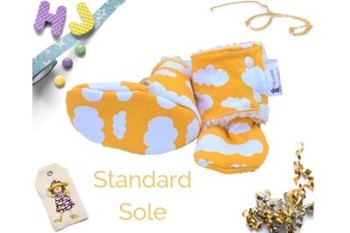 Slipper Gripper - A black woven (non stretch) fabric with raised rubber like dots to give you extra grip
- Great for extra grip when you're starting to walk
- Not suitable for outdoors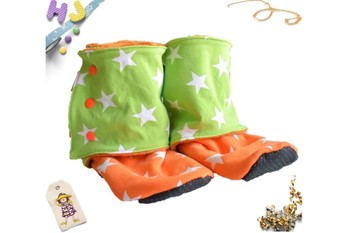 Toughtek - A slimline but slightly thicker black rubber fabric that is completely waterproof and really hardwearing, my recommended choice for 9-12m up to Adult sizes.
- It's waterproof so it's great for indoor and outdoor use and longevity
- Extra cost due to cost of the fabric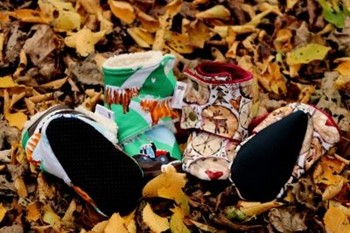 Sizes
All styles are available from 0-3m up to Adult sizes, view the size chart here.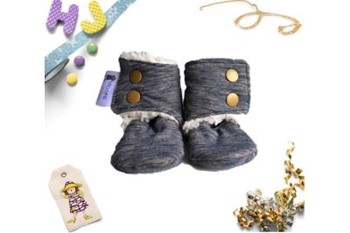 In order to know which size to get you just need to measure the foot of the lucky recipient from heel to toe.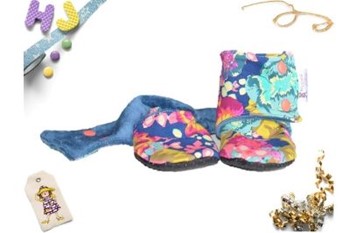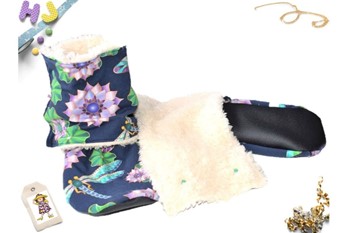 All custom orders are made by me which means I can adapt them to your requirements; if you need one to be longer than the other or you have a specific width that you need just use the contact us form and/or leave your preferences in the notes box at checkout.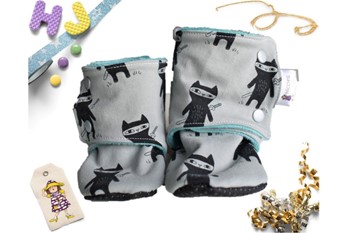 As and when I can I add Stay on Booties to the in stock section of the website here.
And if you'd like to order a custom made pair so that you can choose everything from the outer fabric to the colour of the lining you can do so here.