Hiccups & Friends - Moon Gazing Hares
Hiccups & Friends is a new series of blog posts where I will showcase a particular fabric or product and items from other small businesses that fit the theme.
So for the first Hiccups & Friends, I've chosen the fabric Moon Gazing Hares.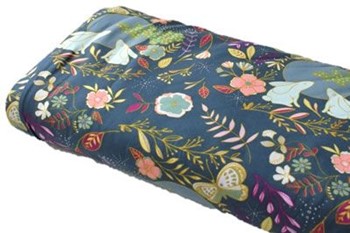 This is a 220gsm (grams per square metre) weight fabric which makes it one of the lighter fabrics in the Hiccups&Juice collection. It is an Art Gallery print which, as the information on the selvedge says 'feel the difference'. It is buttery soft fabric.
I also stock other fabrics in the range including Ochre Meadow, Morning Meadow, Vintage Blooms and Brightly Bloom.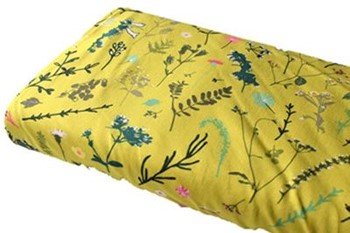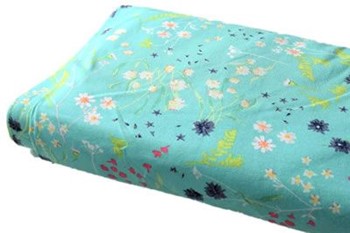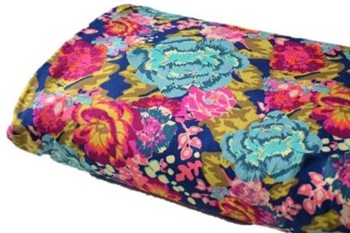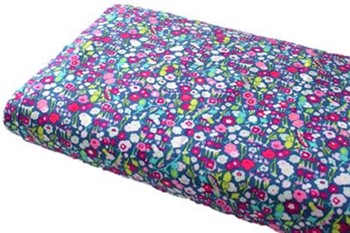 Moon Gazing Hares has a deep teal background with silver grey hares looking up at the moon, surrounded by flora and fauna including butterflies.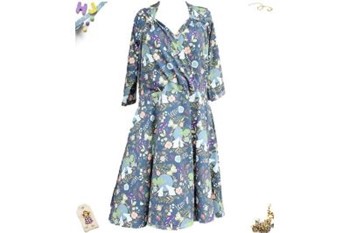 There are lots of solid colours that go well with Moon Gazing Hares including olive green and berry but my favourite is purple.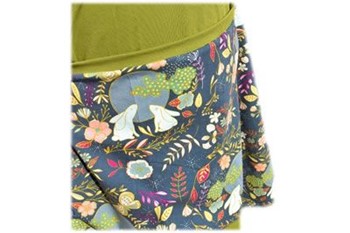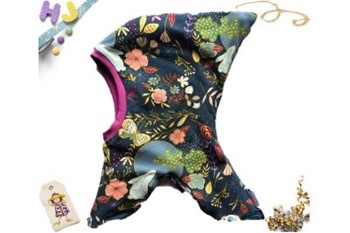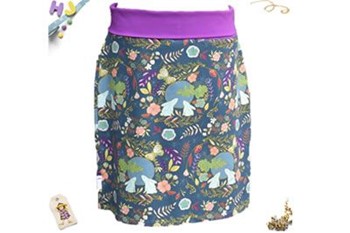 Small Business Roundup
Here is a roundup of items from other small businesses with a Moon Gazing Hares theme:
Victoria from Shine On has a beautiful hare necklace and some running hare earrings.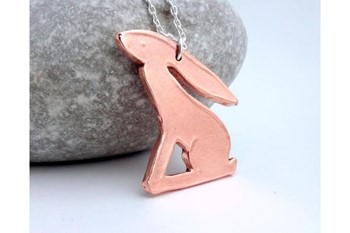 She makes "pretty handmade jewellery in sterling silver and copper."
Michelle from Mickeypip has a march hare lino print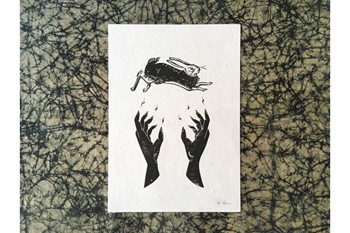 "With milk-glass fixed upon the sky Our sister shifts through endless gloom, And leaving lowlands where they lie, She leaps from reeds, to flames, to die in cinders burnt upon the moon."
Autumn from AureliolaUK has this Hare and Moon statement necklace which is part of her first collection.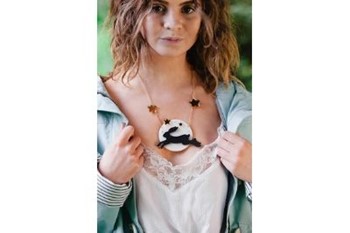 She makes laser-cut jewellery inspired by nature, myth, and more.
Anna at Little Earth Farm sells wooden toys including this hare complete with carrot.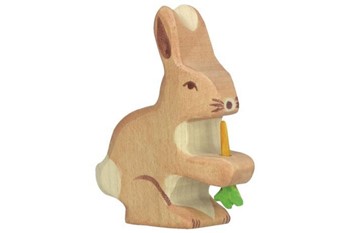 Amy at Cakes with Faces has a bunny cushion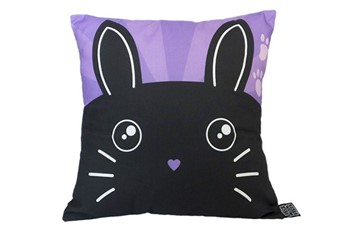 Leslie of ElleBelleTree loves bunnies and has this same Moon Gazing Hares fabric as a fabric choice for a Lifestyle bag: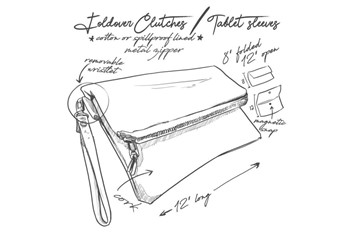 "A one of a kind lifestyle bags that offers versatility, durability and whimsy!"
Lucy from Lucy Layland Design has some beautiful hare inspired greetings cards: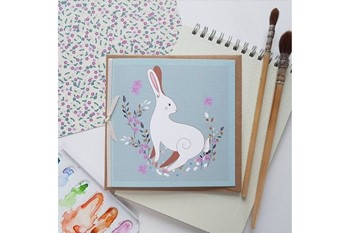 "This brand new hare themed greetings card takes its inspiration from the work of the designers and illustrators of the Arts and Crafts and Art Nouveau movements. Simple but decorative flowing lines with pretty floral accents perfect for sending birthday wishes or used as a sweet notelet."
Becca from Richard Chown Jewellry has a sterling silver hare ring: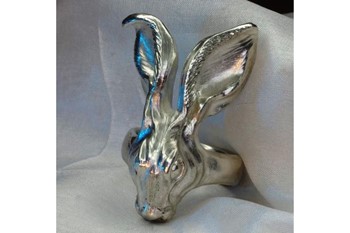 "Beautiful, unusual, sculpted solid silver jewellery."
Kirsty from Works Beautifully has a moon themed enamel pin: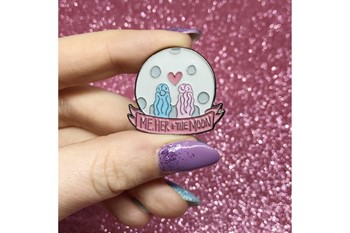 Lottie from Lottie Suki has a white ink lunar calendar: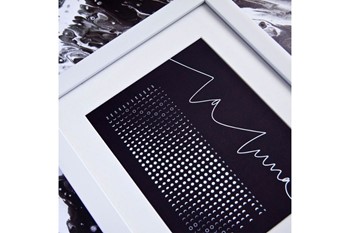 "Track the phases of the moon during 2019 with this beautiful monochrome lunar calendar print. The perfect celestial gift for a night sky lover."
And here's a collection of items I've made for custom orders in the Moon Gazing Hares fabric: