Fabric Types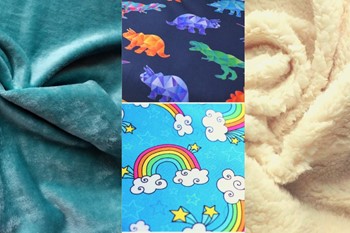 You'll notice that some fabrics say 'standard' and some 'rare', here's why:
The majority of the fabric I use at Hiccups&Juice is cotton lycra. It's made from 95% cotton and 5% elastane (aka lycra). It has 4 way stretch (up and down and side to side) and great recovery too, thanks to the lycra. As with most materials, they can vary in price.
Standard
Standard fabrics are ones bought from my wholesalers that are brilliant quality and there's plenty available. Often I can restock these as much as I like, especially the solid colours. I can't believe how many bolts (8 metres of fabric wrapped around a cardboard 'bolt') I've got through since starting Hiccups&Juice.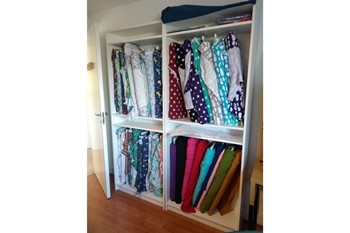 The wholesalers design the fabrics and print many metres which means they can keep their costs down. The stars and clouds prints are a great example of the standard prints.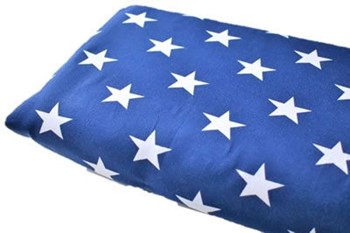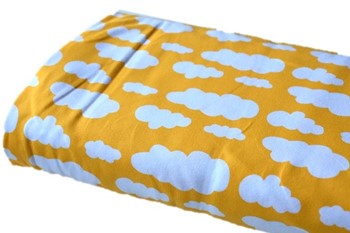 Rare
Rare fabrics are fabrics that cost me more to stock, usually because they're custom printed or organic. Custom printed means a designer (usually based in the UK from the ones I use) has designed the fabric from scratch and then prints the fabric and sells it to buyers like me. Because smaller print runs are more expensive, and the design is usually exclusive to the brand, the fabric is more expensive too which is why I have a surcharge for items that use rare fabrics to cover the extra cost.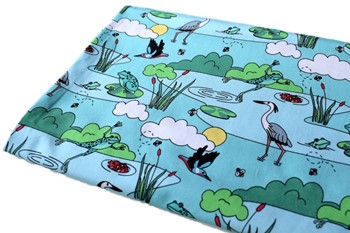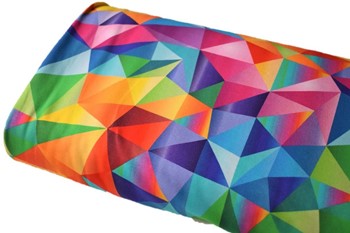 Swim
Our swim fabrics are 82% polyester and 18% elastane so they're super stretchy and great in the water too. Some even have UV SPF40 protection.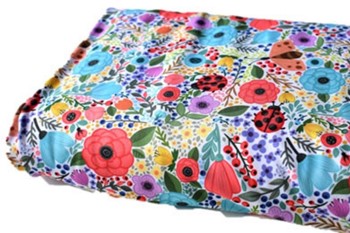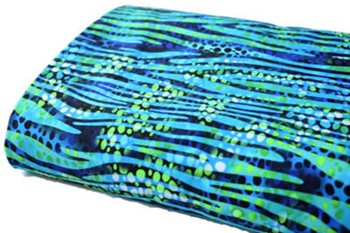 Fleece
The most popular fleece at Hiccups&Juice is alpine fleece; it has a lovely soft side with a shallow pile and the reverse looks like a solid colour cotton lycra. It's also stretchy which means it can be used for Juice Joggers and #SnuggleMeUp options on items such as Hiccups Hoodies.
Stay on Booties are by far the most popular items using alpine fleece and they're available for babies, children and adults.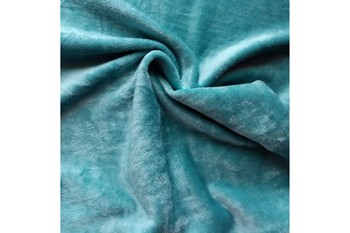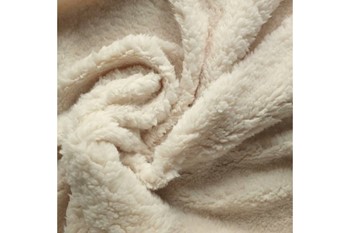 Towelling
Our Mint Terry Towelling is 96% cotton and 6% polyester. It's used to back the Dribble Bibs and Reusable Make Up Wipes as it's absorbent and soft.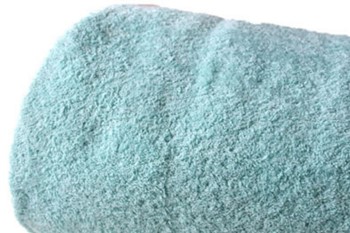 PUL = Polyurethane Laminate Fabric
PUL fabric has a patterned 'right' side and a waterproof backing and all PUL fabrics stocked at Hiccups&Juice are food safe.
Items using PUL include Reusable Wet Bags, Shampoo Bar Wraps and Cloth Pad Wrappers.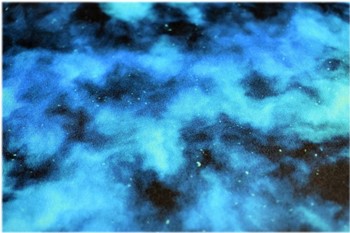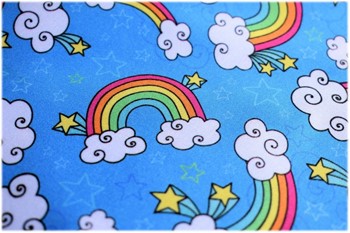 French Terry
French Terry is similar to cotton lycra as it is stretchy but it has a looped or brushed backing making it slightly warmer for the cooler months.
They vary in stretch, some are suitable for all items and others don't quite have enough recovery for skin tight items like bras and leggings. But they make the comfiest Juice Joggers!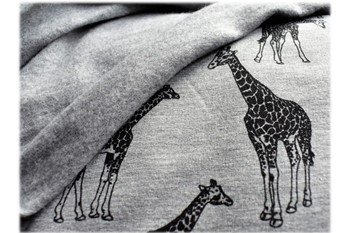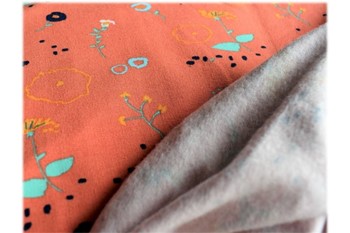 Restocking
I love buying all the different types of fabric; the standard ones mean there's a huge range of designs to choose from and if they prove as popular as I think they'll be then I can often restock, and the rare ones as I love supporting other indie businesses and getting something that's a little bit different.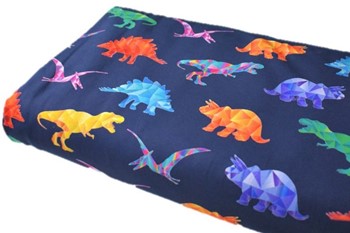 Sneak Peek
Coming in 2019 is my first exclusive fabric design for Hiccups&Juice. I have commissioned the super talented Annie Swift and she has blown me away with her design! I've got lots of plans for it and not all are fabric related!