Cloth Pads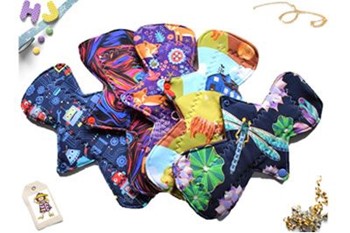 You've heard that they're colourful, comfy and often mean a shorter, lighter period but what are Hiccups & Juice cloth pads made of and what options are there to create your perfect stash?
Read on to find out.
Layers
Topper is cotton lycra (organic on some fabrics)
Core is Zorb (the absorbent layer)
Backing is polar fleece
Cotton lycra for the topper as it's pretty and soft on your skin too.
Zorb for the core as it's quick to absorb and absorbs a lot and is slim
Polar Fleece for the backing as it's water resistant and the texture means it doesn't shift around in your underwear.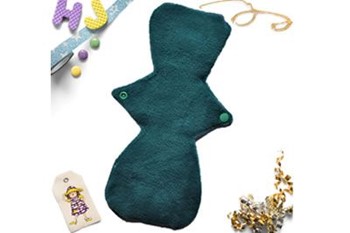 Each pad has wings with snaps so that when you place the pad on the gusset of your pants the wings fold under and snap together to stay in place.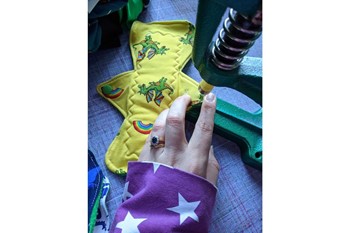 The snapped width is 2.5 inches.
Absorbency
Liner cloth pads have a topper and backer. Perfect in place of a panty liner and for spotting or everyday use.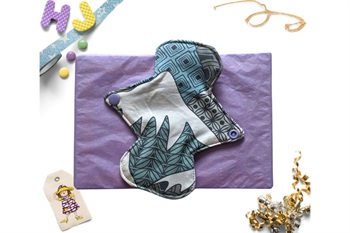 Regular cloth pads have a topper and backer and one layer of Zorb as the absorbent core. Perfect for light to medium flow.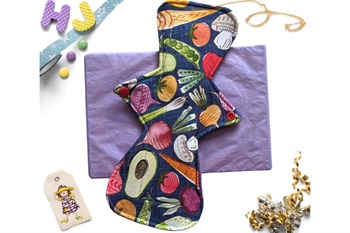 Heavy cloth pads also have a topper and backer and two layers of Zorb as the absorbent core, staggered to make them as slim as possible.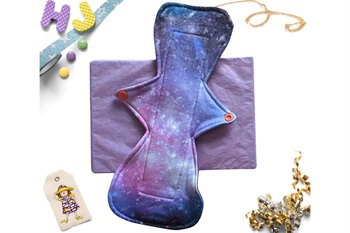 Postpartum/Overnight pads have the topper and backing and 3 layers of Zorb with an extra layer of cotton towelling for extra absorbency.
Length
7 inch up to 12 inch are always in stock but I can do up to 18 inches, just pop me a message through the website.
It's down to personal preference but mostly liners are 7 to 8 inches, regulars are 9 to 10 inches and heavies are 11 to 12 inches.
Washing
With every order of cloth pads (and breast pads too), you will receive a care instructions leaflet which contain washing instructions and a reminder that it's the pretty side (cotton lycra) that goes next to your skin.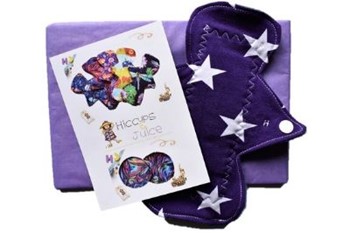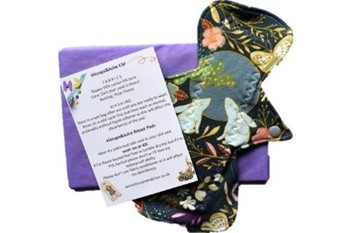 Period Pants
Exactly the same as the normal comfy briefs and boyshorts but with a pad sewn in (and a slightly extended length in the gusset to compensate for the lack of stretch in the pad).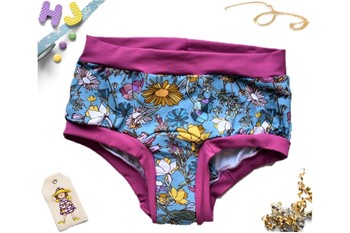 They are heavy absorbency as standard and about 10 inches in length but you can request regular or postpartum/overnight absorbency and or a different length in the notes box when you checkout if you prefer.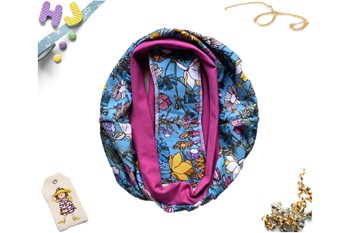 Period Pants are great for wearing overnight as you know the pad will definitely stay in place and for cup back up too.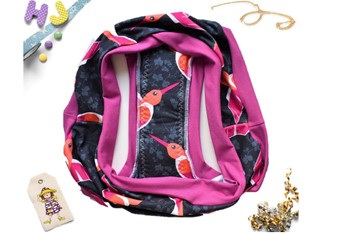 They're also useful for cycling and horseriding and other activities where you don't want the snaps on the wings of the normal cloth pads to get in the way.
And Michelle says:
"I know of a few ladies who have daughters with dyspraxia and they have found these a godsend for their daughters when they start their period and cannot manage pads etc due to dexterity problems."
How Often To Change Your Pad
You can change your pad whenever is comfortable for you either every few hours or overnight depending on your flow.
Bundles
Bundles are always in stock so you can have comfy colourful pads in just a few days.
Starter Bundle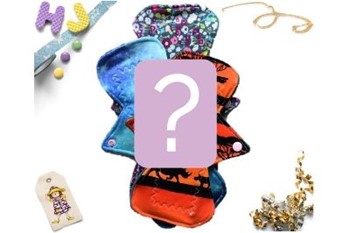 The most popular absorbency in a variety of lengths to see which suits you best.
Mixed Bundle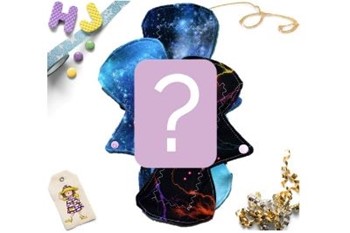 A mix of lengths and absorbencies, great for starting your stash.
Liner Bundle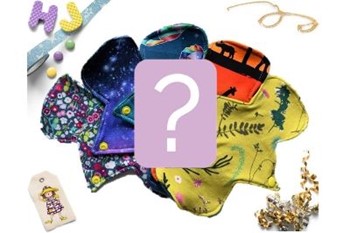 Regular Bundle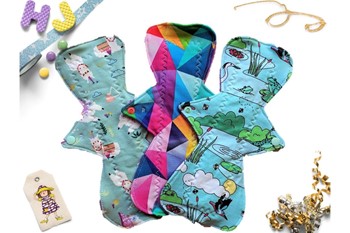 Heavy Bundle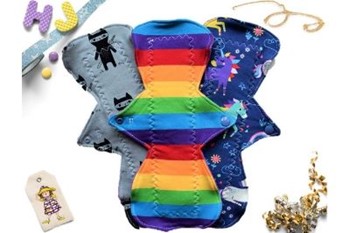 Postpartum/Overnight Bundle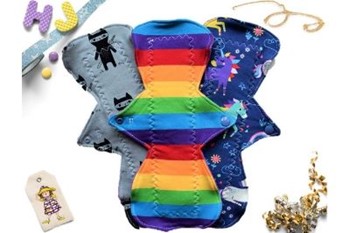 Themed Bundles
Some of the fabrics I stock are perfect for combining into a themed bundle and here are two that are currently available (at the time of writing.)
Brian the Dragon Bundle
Choose from a set of liner, heavy or regular absorbency pads in exclusive fabrics.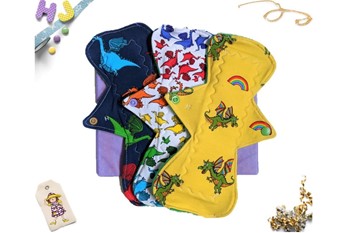 These three fabrics were designed exclusively for Hiccups&Juice by Josie at Tiny Tapestries. I asked for dragons and rainbows and she came up with two designs, we both loved the dragon and called him Brian. Josie created the tumbling Rainbow Brian fabric and I squealed with glee, it's so colourful and happy.
I normally do surprise fabric bundles for cloth pads but I decided these were too special not to create a #BrianBundle
Galaxy Bundle
Choose from a set of liner, heavy or regular absorbency pads in galaxy fabrics Cosmic Dreams, Sapphire Galaxy and Ocean Nebula.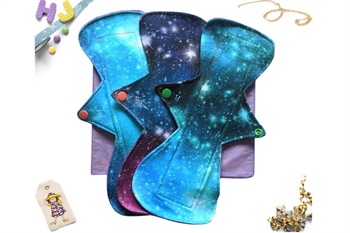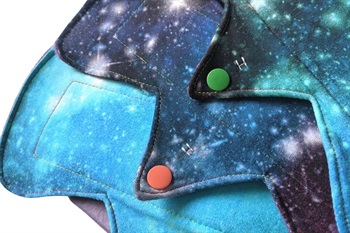 Create Your Own Bundle
You can create your own bundle by adding 3 or more single cloth pads (any length or absorbency) to your basket and use the code CSPBUNDLE for 10% off.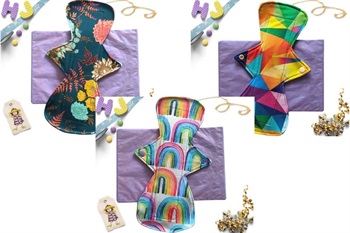 There are over 100 cloth pads in stock so why not have a browse and create your perfect bundle today.